Over the course of 2020, as most of us have spent months sheltering in place, our living rooms have transformed from refuge into multifunctional spaces that now emphasize work, education, entertainment, and hospitality. So as we wrap up what has certainly been one of the most challenging years in modern history, we asked designers and industry veterans what they are forecasting as the top design trends moving forward into 2021. A neutral palette, relaxed seating, state-of-the-art entertainment equipment, and substantial dining tables are just a few of the trends that have emerged from all these days spent at home…read on for more.
1 RELAXED AND COZY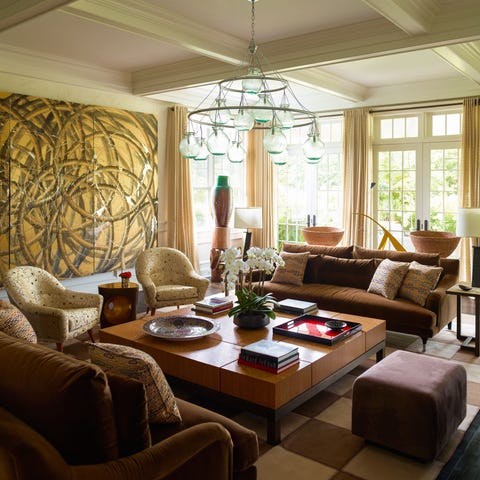 "For 2021 I feel that there will be some major changes, with a departure from midcentury furniture to a more relaxed, cozy look," insists ELLE Decor A-List interior designer Juan Montoya, who believes living rooms will have more furniture and more comfortable chairs, though smaller in scale. "I think one-of-a-kind pieces of furniture like great antique or sculptural pieces will be incorporated in the decor of the living room and entry hallways."
2 MORE SEATING AREAS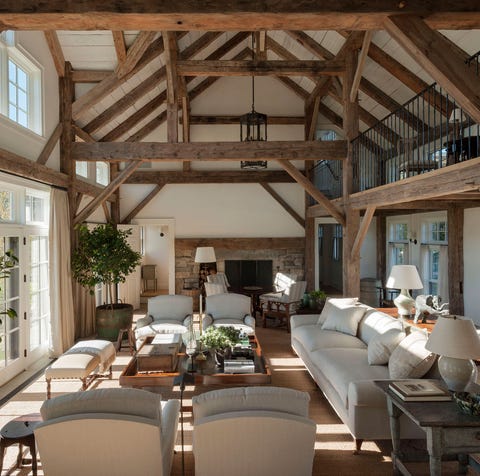 "I think people want a living room that is comfortable, approachable, usable, and functional," says A-List designer Mark Cunningham. With people spending more quality time at home, he says, adding a games table, a multipurpose library table, and a few seating areas for reading and relaxing will allow the family to still be together in the same room no matter what activities they're pursuing.
3 LUXE MINIMALISM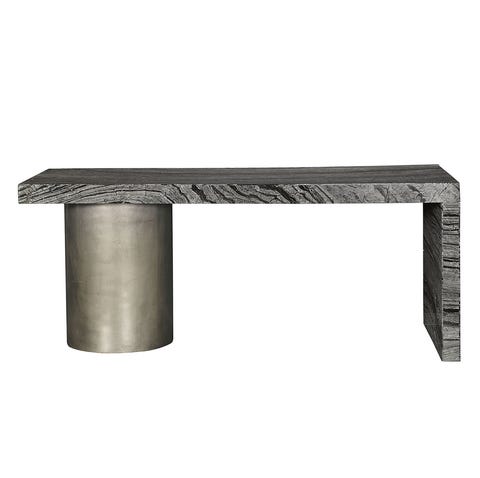 "One of the primary home trends shoppers will see for spring is the concept of luxe minimalism," says Kelley Carter, the home fashion director at Bloomingdale's. "Because many of us are working and learning from home, bringing in natural materials like marble, wood, and caning can create a sense of calmness in our personal spaces. Bernhardt's Linea Desk [shown here] has a Black Forest marble top that would look just as great in a living room while doubling as a daytime work station. A raffia-wrapped chest by Mitchell Gold + Bob Williams is also a great piece that reflects this preference toward natural materials. In terms of a color palette, warm and neutral shades of cream, terra-cotta, camel, and ocher will be top of mind.
4 STRONG COLORS MIXED WITH NEUTRALS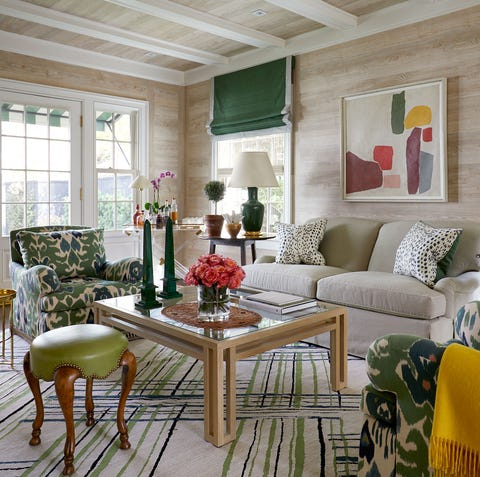 Houston-based A-List designer J. Randall Powers concurs. "While neutral tones always seem to play most popular, I have seen a big move and nods of 'yes, please' to stronger colors and pattern play, almost as if Mario Buatta is getting his last laugh." As we bid farewell to 2020, Powers believes greens are definitely on the rise, along with a mix of antiques with newly minted pieces. "I can confidently say that brown wood is back with a vengeance," he says. "As are wicker and rattan."
5 HIGH-STYLE ACCESSORIES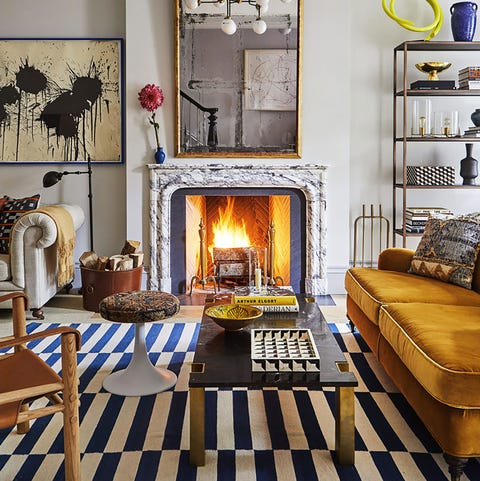 "For living rooms, we are seeing plush, comfortable seating, rich tones, and layered styling," says Mara Miller, who with her husband, Jesse Carrier, are principals at the A-List firm Carrier and Company. "Thanks to Zoom backgrounds, accessorizing and styling are finally getting the credit they deserve. We see accessorizing becoming bolder, more artful, and more personal in 2021."
6 ENTERTAINMENT SPACES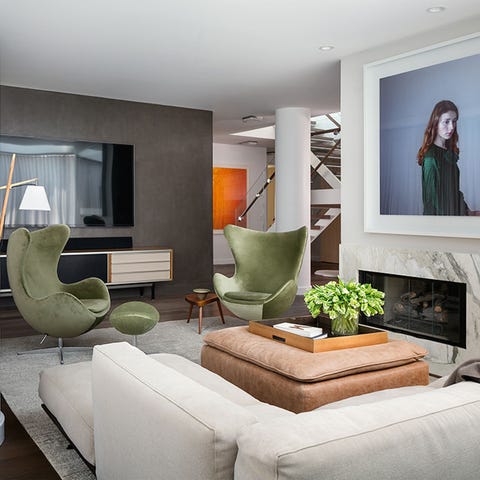 "Staying in is the new going out," says A-List designer Brad Ford. "Since people have had to adjust to what outside entertainment looks like, I think you're going to see more attention paid to what that looks like inside the home. Bigger TV's, better sound systems, and more comfortable and considered lounge seating will become a priority in order to enjoy new blockbuster movies or headlining concerts. Dining in will also change, with a greater appreciation for beautifully designed kitchens, tables and chairs, and dishes and serving ware. For the past year, I think people have tried to strive for, and will continue to strive for, the atmosphere they've missed at their favorite restaurant or theater, from furniture to lighting to a great soundtrack."